Full control of the ozone system manually on site and remotely through computer.
Gaia Control Unit is a measuring, monitoring and control system. It is both multi-channel and multi-parameter, and forms a modular small size complete system. A member of the OxyGuard Commander series of equipment, it can be used both as a stand-alone system or as a part of a larger Commander Pacific system.
Up to 20 probes: wired, wireless
Combination of relays and digital inputs/outputs (up tp 30 of each)
P-NET, API – Interface, TCP/Modbus, TCP/IP, USB
Built-in data logger
Touch-screen
Download brochure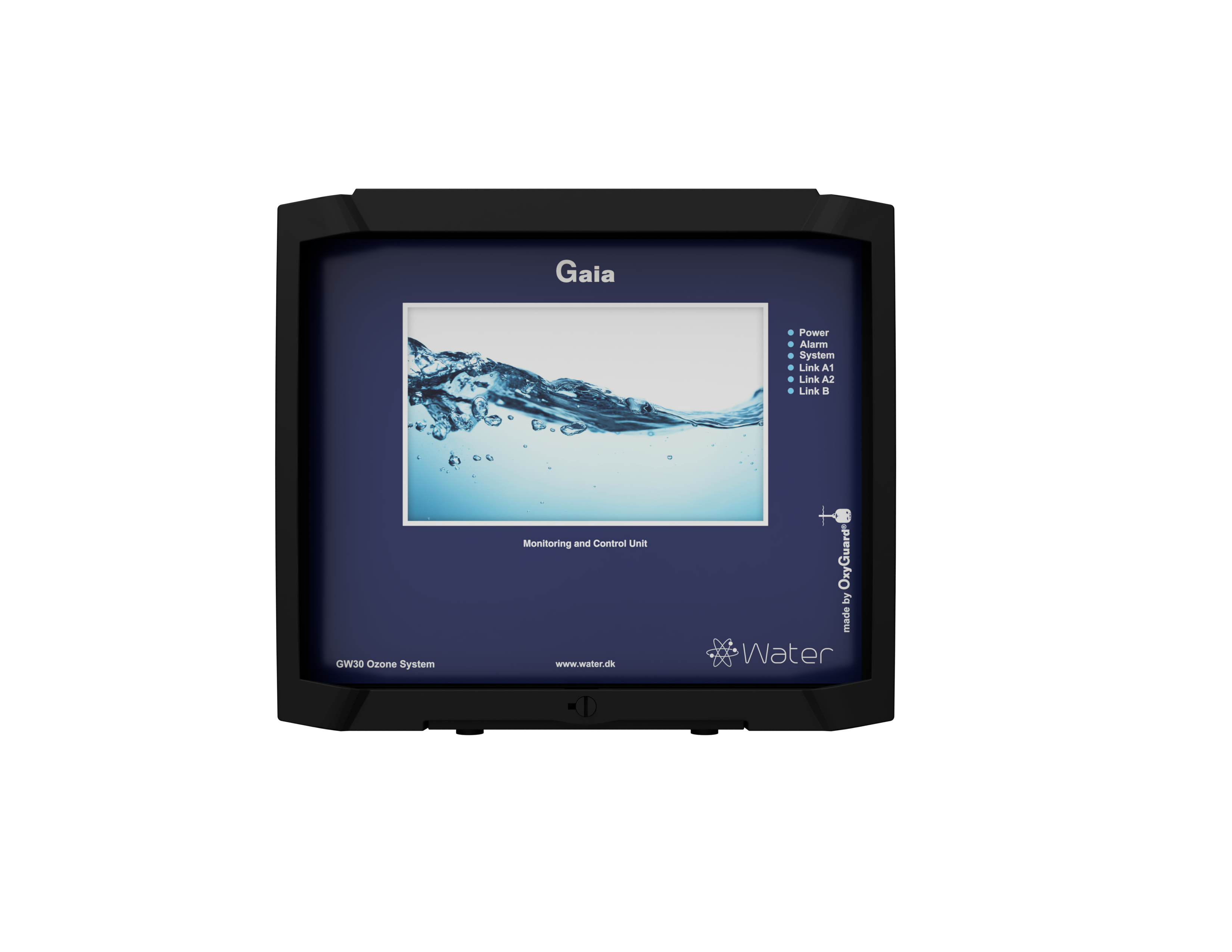 User friendly design makes interaction easy and intuitive.